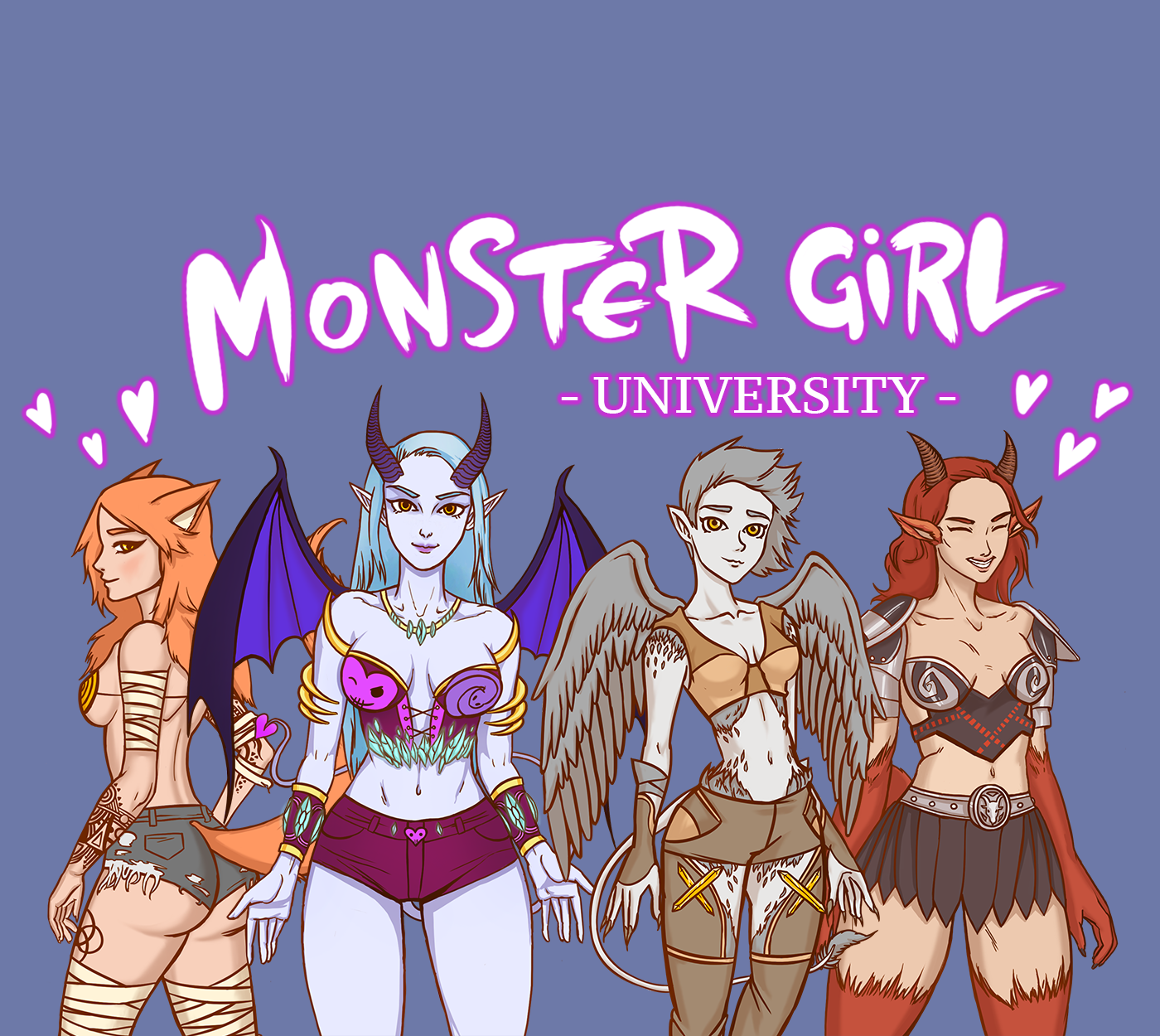 Monster Girl University
Next Demo Release (11/9/17)
---
Uploads are disabled for now due to my submission to the IGMC 2017 Game Jam! However, I will continue to be working on this and plan on releasing a demo with the following features soon!
- Better combat (complete with more custom drawn monster girls), more attacks, magic skills, animations, and possibly a different battle system entirely. Not a fan of the default RPG Maker MV battle system, which this demo (as of today when I made this post) is currently using.
- More dialogue options with monster girls in and outside of your party.
- Bust artwork for the Headmistress, Plant Girl (girl inside the Botanical Garden), Kitsune/ Fox Girl, Harpy, Slime Girl
- Cutscenes! This game will be more story-focused, as I intended to use RPG Maker as a platform for a visual-novel style game, where you can still explore, pick up items, talk to people, and have a certain "feel" about the game. I did not intend to make this game for its battle system, though battling monster girls is just a bonus.
-Jobs (from the bulletin board inside the Cafe)! This will allow you to make more gold from doing separate "jobs" you pick up from the bulletin board!
---
That's all the announcements I want to make for now, thanks for checking out Monster Girl University!
Get Monster Girl University